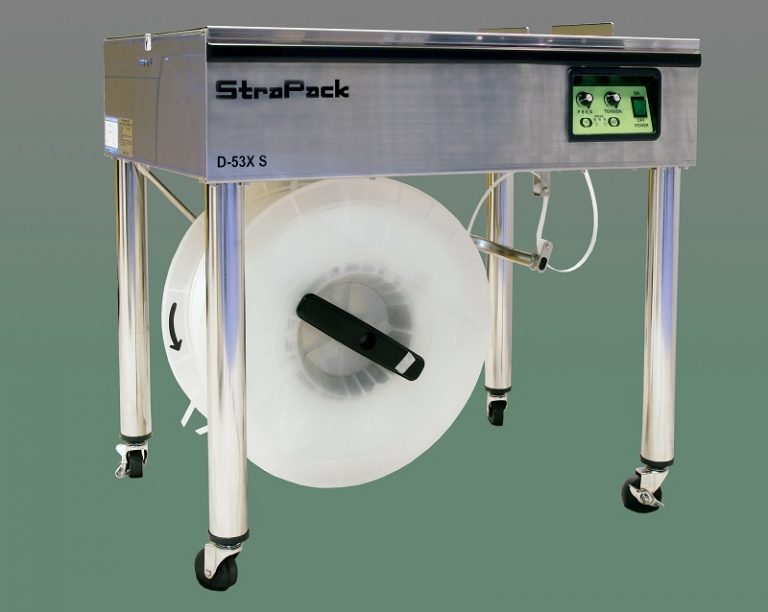 The D-53XS is the perfect device for small volume applications in the food and medical industry, where hygiene and humidity issues are of primary concern.
- Machines for wrapping straps of packages ...
- The welding temperature of the machine is adjustable.
- Welding knife made of steel with high hardness.
- Transmission by clutch structure, high durability without noise.
- Machine works stably, especially not picky.
- Machine made of electrostatic paint or stainless steel.
- Circuit board is securely protected in sealed boxes.
- Motor will stop after 60 seconds without operation.
- Machine designed standard, high durability, easy maintenance.